The Legend of Kimberly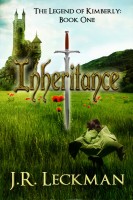 The Legend of Kimberly: Inheritance
When Kimberly finds a magic sword, she is taken away from Earth and her abusive father to a world called Auviarra, a place she thought her grandfather had invented. Striving to become the kind of hero she has always read about, Kimberly soon discovers a growing darkness inside, a darkness that is being cultivated by the evil creatures she is hunting. Will she stay human, or succumb to the magic?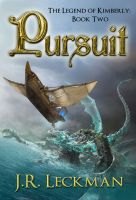 The Legend of Kimberly: Pursuit
After defeating her father in the Wizard's Forest, Kimberly is hot on the trail of her friend Serra, a half-demon captured by the Brotherhood of Zor. Expecting an easy fight, Kimberly is nearly killed when her magic fails her in a battle with the Brotherhood. Intent on saving her friend, Kimberly must master her new magical powers before her friend is lost forever.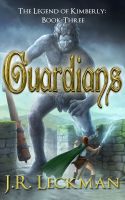 The Legend of Kimberly: Guardians
While Kimberly finds herself stuck on an airship escorting an uptight elven princess across Auviarra in order to restore a powerful artifact capable of controlling the weather, Trey and Serra stay behind to ferret out an assassination plot on the Royal Family of Tir Lijis.