Grandmothers Incorporated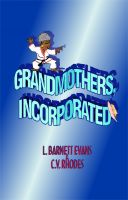 Grandmothers, Incorporated
When a former high school classmate dies, three "sixty-something" widows are determined to prove that the cause was nothing less than foul play. Certain that they know the culprit, the ladies turn the lives of everyone around them upside down in their hilarious quest for justice.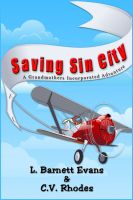 Saving Sin City
Crime solving takes a holiday,when amateur sleuths Hattie Collier, Bea Bell and Connie Palmer win a trip to Las Vegas. However, when the devil's playground proves to much for Hattie, she launches an outlandish plan to save not only her friends, but Sin City from the gates of hell. Take two fun loving grandmothers and one religious zealot, put them in Las Vegas and the result is pandemonium!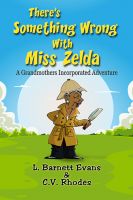 There's Something Wrong with Miss Zelda
When friends Bea, Connie, Hattie and Hattie's mother-in-law Miss Fanny, go on a dream vacation, no one objects when Miss Zelda Chambers is invited along. After all she's a sweet old lady and Miss Fanny's friend. However, things are not as they seem. Soon mystery, intrigue and laughs abound as the amateur sleuths of Grandmothers, Incorporated discover that There's Something Wrong with Miss Zelda.