Gripped For Glory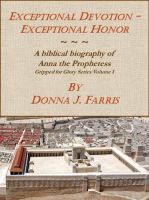 Exceptional Devotion - Exceptional Honor
In many ways, Anna was a simple, first-century Jewish widow. But unlike many of her contemporaries, a single master-passion consumed her life. She loved the LORD her God with all her heart, mind, soul and strength. And in the Gospel of Luke we discover how God used one woman's exceptional devotion to testify to an entire nation, "Messiah has come!"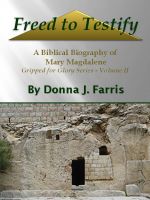 Freed to Testify - A Biblical Biography of Mary Magdalene
Mary Magdalene walked the earth more than two thousand years ago, yet her story remains a timeless legacy. Mary emerges from the pages of scripture as one of the most beautiful and faithful characters of the entire Bible. She exemplifies unwavering devotion and demonstrates how one faithful disciple can impact their world with the gospel message. Hers is indeed a life worth exploring.