The Mer Cycle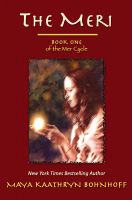 The Meri
The Mer Cycle begins... In the twenty-fifth year of the reign of Cyne Colfre, a fifteen year-old girl named Mereddyd-a-Lagan sought to wield powers reserved, until now, for men. Would she attain the station of Osraed ... or die a heretic like the one who went before her?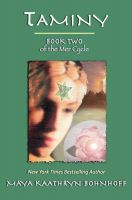 Taminy
They said Taminy-a-Cuinn was a sorceress, and that she drowned in the Meri's Sea seeking a station denied her by tradition and nature. One hundred years have passed and Taminy has walked out of the Sea and back into the land of the living for a purpose only she knows. Some call this a miracle—some call it a diabolical plot. Will the truth be known before Caraid-land is torn apart?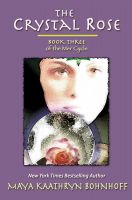 The Crystal Rose
She is the sign of God on earth; she is the essence of evil. She is the rebirth of the faith of Caraid-land; she is its undoing. Some call her a divine messenger and love her. Some call her a witch and ward against her. Which is the petite seventeen year-old who has fled with her followers to the high crags of the Gyldan-Baenn? Will she become a pawn in the schemes of the man who would be king?