Circle of Talia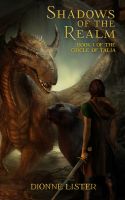 Shadows of the Realm
Bronwyn and Blayke are two strangers being drawn into the same war. Their world is facing invasion from the Third Realm. While they move unknowingly toward each other, they are watched, hunted, and sabotaged. When the Dragon God interferes, it seems their world, Talia, will succumb to the threat. Can they learn enough of the tricks of the Realms before it's too late?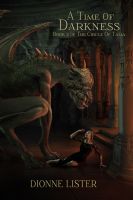 A Time of Darkness
Second book in The Circle of Talia series. An exciting family/YA epic fantasy with magic and dragons. While Bronwyn languishes in a cell in the bowels of Vellonia and the dragon king argues for her death, the gormons are one step closer to destroying Talia. The prophesized time of darkness, a time the realmists have dreaded for the last thousand years, has begun.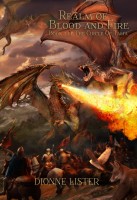 Realm of Blood and Fire
While the realmists watch, powerless to intervene, the gormons lay waste to Talia, city by city, moving closer to Vellonia each day. As the final battle nears, The Circle can't meet the conditions of the prophecy, and hope is dwindling. Can Bronwyn and Blayke do what they must — destroy those they love to save their world?