Antique Magic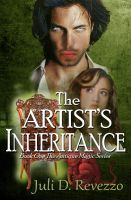 The Artist's Inheritance (Antique Magic, Book #1)
The balance between good and evil can be an art... or a curse. Trevor and Caitlin were once happy newlyweds, profiting from Trevor's art. Until Trevor inherits his brother's house, and with it, his part of a family curse. Now, Caitlin will stop at nothing to save her beloved husband from insanity and suicide, even if it means becoming a witch.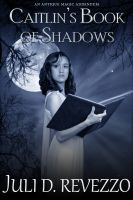 Caitlin's Book of Shadows (Antique Magic #1.5)
Though their fame became legend, a rumor cropped up about the Fulmer family: Something terrifying stalked Caitlin and her beloved Trevor. Something the bits and pieces she left claimed she had to make sense of. When the curator of their collection finds Caitlin's long forgotten diary, she wonders will it explain why she thought her world twisted? If she really became a witch?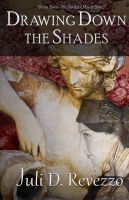 Drawing Down the Shades (Antique Magic, Book #2)
Business can be hell... Life is good at Starfort Collectibles until the owners, Caitlin and Trevor Fulmer, acquire a beautiful statuette with a murky past. Shortly thereafter, mysterious hauntings wreak havoc on the couple when a ghost in the attic threatens retribution. Caitlin presses her coven for help before the ghost succeeds in meting out deadly punishment—on Trevor.