The Grimoire Chronicles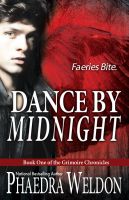 Dance By Midnight: Book One of the Grimoire Chronicles
Book One of the Grimoire Chronicles. After relocating to Savannah, Georgia, Dags finds himself fighting alongside his old friend Mike Ross (Acumen of Desideratum), a witch named Sam, and a wolf named Grey, against the Mad Queen Maab. But once the truth of Dags's power is revealed to the Queen and her enemies, will he or anyone traveling with him be safe from those who desire The Grimoire.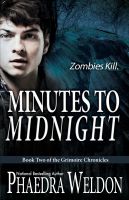 Minutes To Midnight: Book Two of the Grimoire Chronicles
When a series of bodies drained of blood appear in the Historic Squares of Savannah, Georgia, Guardian Dags McConnell suspects the killer is slightly…other worldly. Like…a pack of zombies. But will Dags succeed in stopping the murders when he finds himself pitted against a rogue vampire, a ghoul, a possessed zombie, an old flame and the new Queen of the Obsidian Court?