Sussman - Glick mystery trilogy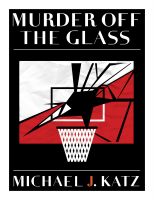 Murder Off the Glass
The first of Katz's acclaimed comic mystery trilogy features sportscaster Andy Sussman and detective Murray Glick. When Andy's broadcast partner is found dead after a power blackout at the Chicago Stadium, he turns to his pal Murray to clear his name. Murray, who has relocated to the Northbrook Court shopping mall and "no longer does murders," takes on the case. NY Times: "Get. You'll like."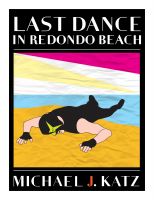 Last Dance In Redondo Beach
Sportscaster Andy Sussman is plunged into the raucous and sometimes hilarious word of pro wrestling when Dr. Double XX drowns during the Network Celebrity Superstars race. Andy's buddy, detective Murray Glick, joins him straight from one of his Mystery Cruises to help solve the case. The second in the acclaimed Andy Sussman/Murray Glick comic mystery trilogy.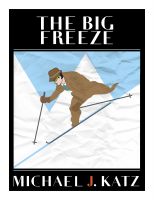 The Big Freeze
Sportscaster Andy Sussman receives a mysterious manuscript. It's his buddy detective Murray Glick's account of the disappearance of a young woman at the Sunburst ski resort in Colorado. Now Murray has vanished, and Andy must trace back Glick's unreliable narrative, solve a murder and stop a kidnapping.The Big Freeze is the third in the acclaimed Andy Sussman/Murray Glick comic mystery.