Eternal Union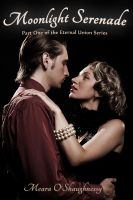 Moonlight Serenade (historical romance)
Since June was widowed, she has soldiered on without her soul mate, Rollie, but there was never a moment when she did not miss his roguish smile. When going through old mementos with her great-granddaughter, her memories of being a young couple falling in love under the shadow of the Second World War gain new and startling life. Are they mere memories, or is love stronger than death itself?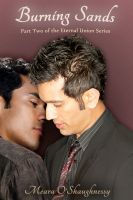 Burning Sands (gay romance)
Hafiz's idyllic life is shattered when his boyfriend is brutally murdered by the authorities for "crimes against nature." Now on the run, Hafiz must determine where his life goes from here, but he is caught in his memories and paralyzed with indecision. Will survival mean leaving his memories and all he has known behind, or does salvation lie within?