The Kyoto procrastination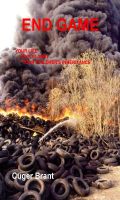 End Game
That fragile thing, the very air we breathe, is taken for granted, treated with contempt. That very delicate, well-balanced thing that stops you and me freezing to death, roasting to death or even choking to death, is being mercilessly polluted. It is only a matter of time before that well-balanced, gaseous, circulatory system is thrown out of sync and collapses.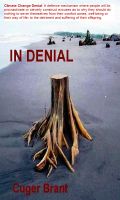 In Denial
Why are we in denial when predictions of climate change from such eminent bodies as the IPPC to academic foundations studying this anthropogenic phenomenon predict sea level rise enough to engulf tens of thousands of square miles of coastline world-wide, super hurricanes and super storms, droughts and crop failures? Are not Katrina and the 'Super Storm' Sandy at least pricking your conscience?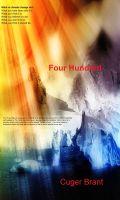 Four Hundred
In writing this book I have decided to approach Global Warming in reverse, from back to front. I am looking at it from the future. If nothing else it is food for thought, but if my 'reverse psychology' approach has an effect on you, then do something about it! If, it proves truthful then our children will despise us!