The Nick West Series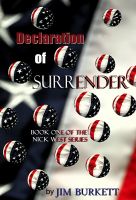 Declaration of Surrender
In 1945, the U.S. Congress created a document protecting its own interest against Germany or Japan, leaving its citizens to fend for themselves. The document is lost for 65 years until now when its location is believed found. As the document will give sole ownership of all US properties to whomever finds it, it is a race for DHS to retrieve it first before a foreign country reigns over the US.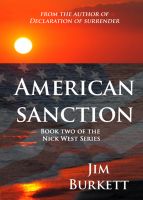 American Sanction
DHS Agent Nick West just wanted to keep a promise to a dead man and found himself on a collision course with insanity, revenge and the most deadly biochemical weapon in history. The sequel to Declaration of Surrender is even more terrifying because this isn't 'what if?' but 'when?'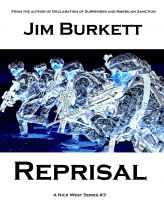 Reprisal
The CIA taught them the worlds' greatest government secrets, then told them to hide, to disappear forever. Years later as those secrets begin to leak, they became hunted and executed by their own country for all of the wrong reasons. Betrayed at the highest level, one woman seeks the truth, along the way dispensing her own justice to those responsible.