Eldritch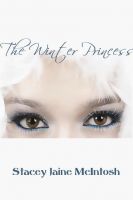 The Winter Princess
By
Stacey Jaine McIntosh
Series:
Eldritch
, Book 1. Price: Free! Words: 55,190. Language: English. Published: November 26, 2011. Category: Fiction
***FIRST DRAFT*** Seventeen and pregnant, wasn't what Zooey Donovan had planned for herself. Being pregnant at seventeen and Catholic was a train wreck waiting to happen. And all this was before she found out life wasn't as it appeared and neither was the world she'd grown up in. Instead, Zooey was the half human daughter of the once and future heir to the Winter Court, Princess Annan - a Faerie.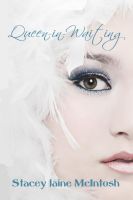 Queen-in-Waiting
***FIRST DRAFT*** Fixing the mess she made wasn't easy for Zooey Donovan - in fact it came at a high price - her immortal soul, and for a Catholic it almost certainly meant she was going to Hell. Now immortal and with her whole life stretched out before her she finds that being fey isn't what she imagined.