Lilibet's Diaries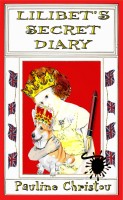 Lilibet's Secret Diary
It's December 11th 1936, and 10 year old Lilibet hears of some news that will change her and her family's life forever. She decides to keep a secret diary chronicling these extraordinary events.Will she fulfil her destiny,and also remember which the main course fork is and which the dessert fork is? Lilibet's Secret diary is a factional diary of they young, future Queen Elizabeth II.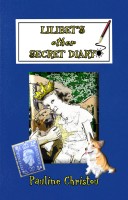 Lilibet's other Secret Diary
Lilibet and her family's life changed when her father unexpectedly became King. It has now been a month since King George's coronation. Six months since the course of Lilibet's life changed forever. However, some things never change, including Lilibet's sister Margaret. Lilibet continues to write her secret diary. And along her life's journey discovering the answers to many questions.