Wister Town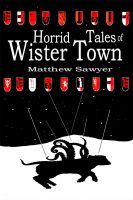 Horrid Tales of Wister Town
The Horrid Tales of Wister Town is a collection of modern, urban horror short stories by Matthew Sawyer, the author of the Pazuzu Trilogy. Wister Town is a small, ingrown toenail of a place in southern Wisconsin where everyone has a creepy, and often noxious, story.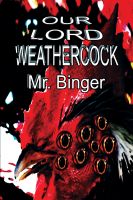 Our Lord Weathercock
In this godless world, who is more evil - wicked kids or a mad old man? Luke 17:26 - "And as it was in the days of Noah, so shall it be also in the days of the Son of man."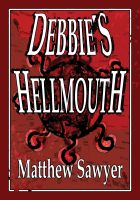 Debbie's Hellmouth
Debbie Menon has a unique pseudo-Victorian house she must sell – because her soul is held in proxy for that same disowned portal into Hell. Yet the evil nature of the place makes it unsaleable. Fortunately, Debbie's not totally helpless – she's been to Art school.