Teaching Writing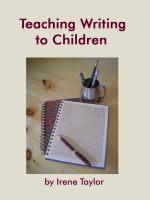 Teaching Writing to Children: Narrative and Descriptive Writing
Are you an elementary grade teacher looking for some ideas for teaching writing to your class? Are you a new teacher, just getting started and hoping to add some ideas to your "bag of tricks?" Are you a homeschool parent wanting to enhance the writing skills that you are teaching your child? Or are you someone who just loves kids and writing? If so, this book is for you.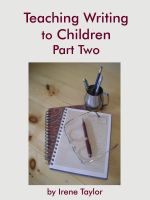 Teaching Writing to Children Part Two: Expository and Persuasive Writing
The genres of expository writing and persuasion are covered in this book. Each lesson has a description of the writing genre, how to practice in class, teaching ideas, and ways to display student work. Lessons on bookmaking and publishing are included. Great for writing teachers and homeschoolers.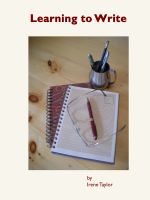 Learning to Write: Writing for Teachers and Students
This book is a how-to guide for kids who want to become better writers, for teachers looking for ideas for their classrooms, and for parents who want to help their children become better writers at home. In it you will learn about the writing process, do some fun writing activities and practice the four basic types of writing.