Alex St. James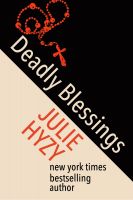 Deadly Blessings
Chicago news researcher Alex St. James is preparing to interview a young Polish immigrant - pregnant by a Catholic priest - when the woman is found murdered. Alex investigates, making enemies of powerful people in the Chicago Archdiocese. Unless she backs away from the story, the next thing Alex might hear are her own Last Rites First in the Alex St. James Mystery series.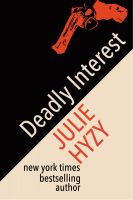 Deadly Interest
Second in the Alex St. James series. Reeling from public humiliation by a former lover, Alex St. James comes home to find that her neighbor has been murdered. Drawn into the investigation, Alex uncovers a shocking secret buried long ago. Determined to untangle the web of duplicity spun by those around her, Alex must face down the killer, a formidable foe with a Deadly Interest in her future.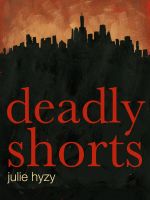 Deadly Shorts
Julie Hyzy's Chicago news researcher is back in two short stories: "Sanctimony" and "Criminal Intent." Join the intrepid Alex St. James, her cranky boss, Bass, and the ever-efficient Detective Lulinski as they take on a long-forgotten crime, and a doctor who's preying on the most vulnerable.