Heritage Lost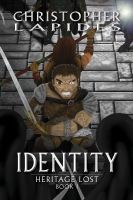 Identity, Heritage Lost, Book I
Who am I? He has defeated dragons, demons, wizards and tyrants. Now Callobus Swordstar must defeat a curse that threatens to consume him. To destroy the rage, he must first find out who he really is. Can he find the answers he needs before time runs out or will the ancient malady finally claim him? Though Mileena's presence keeps the rage at bay, Callobus knows that he cannot...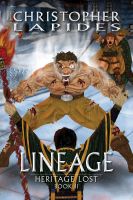 Lineage, Heritage Lost, Book II
Where do I come from? Since the curse first took him, Callobus Swordstar has been looking for a cure, but in order to find one, he must first discover where the rage came from. Can he make it in time before he loses his mind completely? Now, both Dragonsbane and Mileena are gone, the two things that kept the rage at bay. Before he can move on, Callobus must find them both before...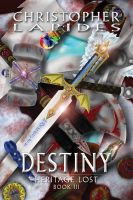 Destiny, Heritage Lost, Book III
What will I become? As Callobus Swordstar comes closer to finding out who he is and where he came from, the obstacles become more difficult, threatening to stop him in his tracks. Can he overcome them and discover his past or will they prove too much even for a man descended from barbarians? Now he travels into a land of ice, snow and dangerous creatures, not knowing where to go or who to trust.