Learning Styles Made Simple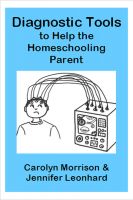 Diagnostic Tools to Help the Homeschooling Parent
Diagnostic Tools to Help the Homeschooling Parent contains four fun and simple quizzes that are amazingly accurate and surprisingly reliable. Find insight, direction and answers to the questions that homeschooling parents ask every June & January: Am I using the homeschooling method that is the best fit for my family? Am I teaching my kids in the way they learn best? Am I doing enough?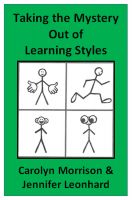 Taking the Mystery Out of Learning Styles
Learn how your children learn and how to teach them effectively so they can learn efficiently. This book is an in-depth look at the everyday behaviors and personality traits that reveal learning styles, and it shows how to expand your students' learning abilities for success now and throughout their lives.