Cass Elliot Crime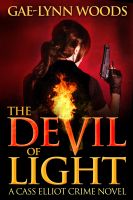 The Devil of Light (Cass Elliot Crime Series Book 1)
Small towns bury their secrets deep... When young Detective Cass Elliot responds to a report of domestic violence at the home of a prominent businessman, she discovers his body and graphic, violent photographs. Cass and her partner Mitch Stone delve into a hidden world of blackmail and violence. Their investigation triggers a brutal response from men who will protect their identities at any cost.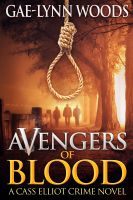 Avengers of Blood (Cass Elliot Crime Series Book 2)
Detective Cass Elliot is still on suspension for killing a fellow officer when four people are murdered in one night, one with the exceptional brutality of a lynching, three by the same killer. The ME sidesteps the Sheriff and hires Cass, but nothing links the victims until she discovers the true identity of the man who was lynched, and uncovers an unpunished crime committed nearly 50 years ago.