Ghanaman Musings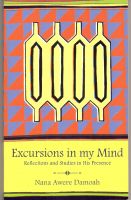 Excursions in My Mind
In this brilliant series of articles, supported by quotations from literary sources, the Bible and contemporary Church leaders, Nana Awere Damoah covers the broad sweep of Christian faith as practised in everyday life.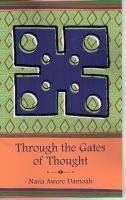 Through the Gates of Thought
Seriously funny, amusingly instructive and liberally Christian, Damoah offers insights from many sources and hope for the future for his pioneering home land. He has, like some clever spider in folklore, spun a glittering web of words in our path, trapping many tasty ideas. These we can consume at our leisure, through the gates of thought.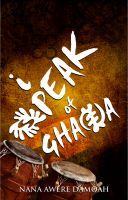 I Speak of Ghana
I Speak of Ghana is an honest journey of deft oration replete with the sounds, smells, sights, frustrations, triumphs and the mundane – everything that makes the Ghanaian experience finds its way into this book. Nana Awere Damoah performs an insightful examination of the heart of the matter. Narrated with humor, the book is Nana's eloquence at its best.