A Dance with Danger Mystery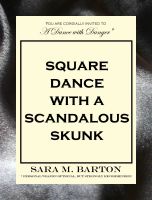 Square Dance with a Scandalous Skunk: A Dance with Danger Mystery #1
Suzanne Dawkins is thrilled when high school crush, Jasper Wintonberry, moves back to Glendale in this short tale. A successful house flipper, skilled at renovations, the last thing she needs is a dead body popping up at the house she wants to sell to Jasper's mother. That stinker, Kyle Hargrove, assaulted her best friend, Jane, years ago. Did he also kill the missing owner of the sweet bungalow?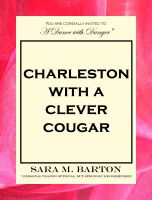 Charleston with a Clever Cougar: A Dance with Danger Mystery #6
Romance-challenged Cady, owner of Cady's Cakes, thinks it's time to give up on love. But then, she never expected to run into someone like Doc, the just-retired Army medic back from Afghanistan. Hardly warm and fuzzy, Doc is rough around the edges and not afraid to ask the tough questions when her teenage employee, Daisy, becomes the target of a murderous plot at the shop. Who's behind it and why?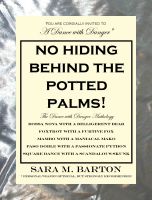 No Hiding Behind the Potted Palms! A Dance with Danger Mystery #7
The Dance with Danger Mystery Anthology -- Volume One contains five short novellas in one discounted download. When good girls meet up with boys behaving badly, it's a Dance with Danger! These five women are up the creek without a paddle and in water way over their heads. Let's hope they all know how to swim through the dark, dangerous waters of romance and intrigue. It's a jungle out there!