Paradise: A Love Story from Petoskey to Harbor Springs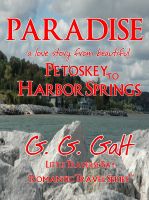 Paradise: A Love Story from Petoskey to Harbor Springs
Kate Middleton, is a thirty-two year old widow and recent graduate from Kendall Art School in Grand Rapids. For years she's dreamed her photos would someday make her famous. When she gets the chance of a lifetime to assist Grant Goodrich in Harbor Springs, Michigan––she goes for it. And who wouldn't? A Fortune Magazine spread aboard a yacht on Little Traverse Bay doesn't come along every day.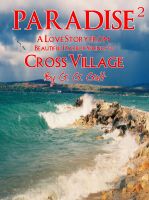 Paradise 2: A Love Story from Harbor Springs to Cross Village
When she thanked him and said goodbye, he did not stand up. Instead, he excused himself—said his back was acting up from sitting so long. God forbid she'd see him bent over like an old man. He didn't feel old. After spending the better part of the evening with such a beautiful woman, he was pumped––inspired to go back to the gym and get in shape––find someone he could call his own.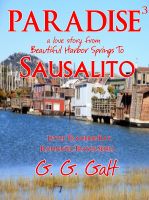 Paradise 3: A Love Story from Harbor Springs to Sausalito
"Paradise 3 a love story from Beautiful Harbor Springs to Sausalito is a passionate tale in which Kate travels to California to meet her friend Picasso, a chef only to have that romantic encounter interrupted by an Earthquake. G.G.'s romance and passionate prose makes you feels as if you are there." A Goodreads Review by Zachary Richards