Corie Universe Feeder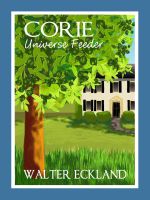 Corie Universe Feeder
Corie: tall, thin, scruffy, female, student, blondish, smart, creative, outspoken, trouble-finding, precocious (whatever THAT means), eager, mature, silly, immature, messy-roomed, imaginative, animal-loving girl …… has actual PERMISSION FROM HER FATHER to dig a hole in the front yard of her house. Does any good come of this at all? Well, sit down, grab a free cheese sandwich and find out.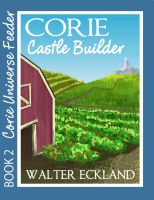 Corie Castle Builder
Corie continues her life of complete nonsense mixed with actually doing something worthwhile in this second book of the Corie Universe Feeder saga. My goodness! Things have become a saga now! Who would have thought that?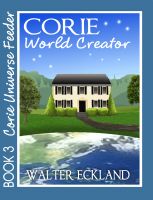 Corie World Creator
Continued Corie nonsense with much more fun, food, trouble and some really interesting out of this world friends. [This is book three in a series and you will have NO IDEA what is going on if you start with this book. Go find book one, be amazed by it, then find book two and be dazzled. Thank you.]