V. Lovelace's Guide to the Wild West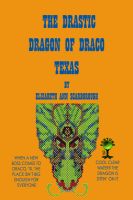 The Drastic Dragon of Draco, Texas
Determined to become an author of western penny dreadful novels like her idol, Ned Buntline, a young San Francisco newspaper editor christens herself Valentine Lovelace (after a floozie acquaintance of her father's) and heads east for the Wild West. She finds it in spades in the Texas Big Bend when she is kidnapped from a mule train by Comanches and ends up the guest of a ruthless comanchero.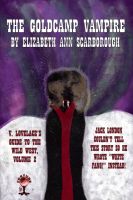 The Goldcamp Vampire or The Sanguinary Sourdough
Pelagia Harper, aka Valentine Lovelace, published her memoirs of her time in Draco, Texas and became an established writer—at least in her own mind. But when her father dies and her stepmother steals her royalties, she finds herself destitute. Also haunted. The ghost of her papa keeps popping up everywhere.