The Songkiller Saga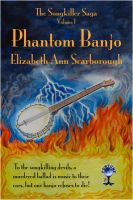 Phantom Banjo: Book One of The Songkiller Saga
This is a fantasy series about a bunch of folk musicians, good pickers and flawed but likable human beings, trying to reclaim songs destroyed by the evil forces (or devils, including but by no means limited to the Expediency Devil, the Stupidity and Ignorance Devil, and the Debauchery Devil) that want humanity to lose its humanity. Hauntings abound, as they do in the folk songs.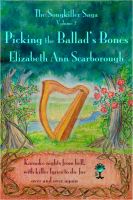 Picking the Ballad's Bones: Book Two of The Songkiller Saga
The ancient ballads of England, Scotland and Ireland are great stories to visit but nobody in their right mind would want to live there. There's a high body count for every ballad and a happy ending usually involves boy meets girl and they end up sharing a grave.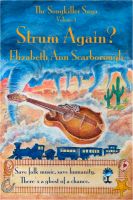 Strum Again? Book Three of The Songkiller Saga
What started in the States ends in the States. The song-saving musicians are back home, with heads and hands full of songs they saved with the help of the Phantom Banjo, Lazarus. The soul-destroying devils haven't given up on killing off the music though, along with everything else that's maybe a little fun or keeps people human and sane. Even the debauchery devil, AKA Torchy Burns . . .