Cats of Catarau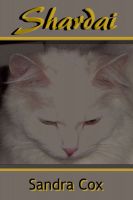 Shardai
Shardai is a large sleek cat with attitude. He has the courage of a tiger and the disdain of a king. The fearless feline has only one weakness...his guardian. He would do anything for her, even come back from the afterlife.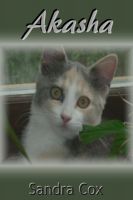 Akasha
Akasha is a pretty little calico cat who, along with two of her kittens, has drowned and passed on to Catarau. Now she must journey back to earth to save the kitten left behind.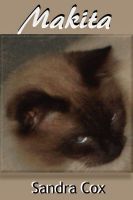 Makita
Makita must use her second life to return to earth and take care of her pal, Bennie the Boxer. But finding Bennie is only the beginning. After they're reunited, Makita and Bennie stumble upon a dog fighting ring. Now the fearless feline must use her considerable cunning to breakout the hapless creatures that have been stolen to use as bait for the fighting dogs.