Realm of Essences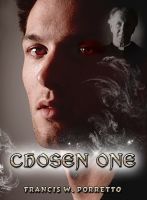 Chosen One
Louis Redmond is the pinnacle of Mankind: a high genius, a world-class athlete, and a natural leader of men. He has the respect of all who know him. He's protected by an immortal warrior whose vigilance never slackens. Yet he would trade it all to be as ordinary as you or I, without a backward glance. For Louis's powers bring him great danger, including from the One he trusts most in this world.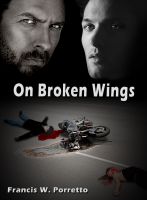 On Broken Wings
You're a young woman with no memory of your past. You've been made a sexual slave by a gang of vicious bikers. After ten years' agony, you've freed yourself by committing murder and earning a faceful of scars. But the biker king is obsessed with you. Your sole chance of escaping him lies in trusting a mysterious young man you've just met. Do you choose the devil you know, or the devil you don't?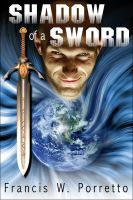 Shadow Of A Sword
Christine D'Alessandro returns to Onteora County and is enmeshed in two deadly conflicts: one between security entrepreneur Kevin Conway and his competitor Ernest Lawrence; and one between presidential aspirant Stephen Sumner and President Walter Coleman. Behind them looms a third struggle, between two immortals, for the future of Mankind unto the limits of Time. Sequel to On Broken Wings.