Spooner Federation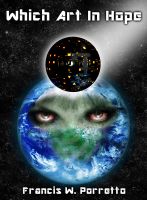 Which Art In Hope
Hope, a world peopled by anarchists, is in ecological crisis. For 1200 years, a secret Cabal has elevated powerful psi talents to the Godhood of Hope -- the management of Hope's crust -- at the eventual cost of their lives. Now only two remain: Armand Morelon and Victoria Peterson. But one is utterly unwilling and the other is murderously insane. And the survival of Mankind hangs in the balance.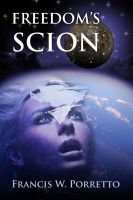 Freedom's Scion
Althea Morelon, polymath, psion, and highest child of the anarchic world of Hope, wants to go to Earth to learn what's become of Man's silent homeworld. But her clan, the highest of Hope, and her husband Martin won't let her go willingly. Clan rivalries, dynastic tensions, and love obstruct her path, as Hope gestates what its settlers fled Earth to escape: the State. Sequel to Which Art In Hope.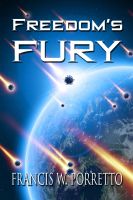 Freedom's Fury
The women's hour has come: The highest child of the anarchic world of Hope vows vengeance upon a whole planet...for using her as a weapon. The greatest healer in history is cast out by her clan...for falling in love. A planet ruled solely by women seeks to destroy the freest society in history...to avert punishment for an unthinkable crime. The fate of Mankind hangs once more in the balance.