Lilly M Mysteries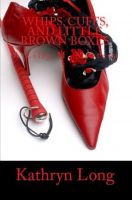 Whips, Cuffs, and Little Brown Boxes - A Lilly M. Mystery
TIME LIMITED PROMOTION ... Turning forty, menopausal and single, mystery writer, Lilly M. needs a little excitement in her life now and then. So, when her aunt Fran turns up missing, Lilly decides playing amateur detective might do the trick. Of course, It doesn't take a crystal ball to know Lilly will snoop herself right into trouble.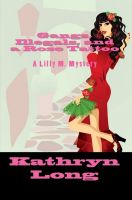 Gangs, Illegals, and a Rose Tattoo - a Lilly M. Mystery
Lilly Millenovanovich is an over forty, struggling author, trying to make financial ends meet by working as a night school instructor, teaching English to immigrants, while freelancing during the day for the Barton Gazette. When one of her students is shot, life goes from boring to frighteningly exciting as Lilly is thrown into chaotic turmoil of murder and mystery.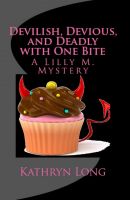 Devilish, Devious, and Deadly with One Bite - A Lilly M. Mystery
Rescue ex fiancé, Jake Kline. Save pastry chef, Audrey Willow. That's the plan. Mystery author, Lilly Millenovanovich finds herself up to her ears in mayhem and mischief in this latest caper. Lilly's life moves from hometown Barton, Ohio to the Gulf coast of Florida to solve a crime or two, but not alone. Family members add to the fun while old friends and enemies manage to complicate matters.