The CSM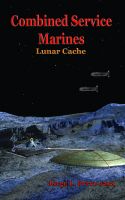 Combined Service Marines - Lunar Cache
Marines have always gone to different parts of the world to fight, but this time they are headed into space. Ruins have been discovered on the moon's surface and they have been task to investigate. What they find could alter human history and everything man thought he knew about the solar system.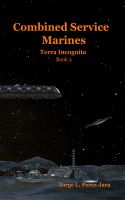 Combined Service Marines - Terra Incognita
The discovery of a dwindling alien population living on the lunar surface is made. Humanity now knows its not alone and their new neighbors have a proposition. The Moon holds a secret. Now humanity must send the elite men of the CSM to find what this secret is and confront it.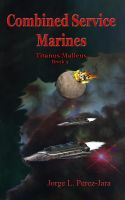 Combined Service Marines - Titanus Malleus
The CSM thought their job was complete on the Moon, but they were mistaken. A new enemy has risen and the Marines are required once more. The alien intelligence has a Project to complete and humans are not part of it. They are merely a pestilence in the eyes of the artificial intelligence and its masters. Who will remain alive to claim the Solar System as their own?