Texas Hearts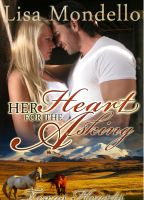 Her Heart for the Asking (Book 1 - TEXAS HEARTS)
Would you give up a love to keep a secret that could destroy everyone? Eight years ago Beau Gentry left Mandy for life in the rodeo. She never dreamed the first person she'd see after stepping off the plane was the one man she'd never stopped loving. Leaving Mandy was the hardest thing Beau had ever done. He'd kept his promise. But Mandy's back in Texas and Beau's determined to win her love again.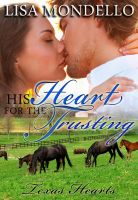 His Heart for the Trusting (Book 2 - Texas Hearts)
Mitch Broader has always dreamed of owning his own Texas ranch. When an old flame drops a baby on his doorstep, claiming he's the daddy, he's shocked. He can't change diapers and work a ranch at the same time. When Sara Lightfoot rescues him with her particular knack for handling his precocious son, he hires her on the spot as a nanny. Can they both get over their past to have a future together?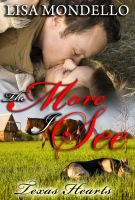 The More I See (Book 3 - Texas Hearts)
Cutting horse trainer, Cody Gentry was riding high until he lost his eyesight in a freak accident. He hopes eye surgery will repair the damage to his eyesight. But just in case, his father hires guide dog trainer, Lyssa McElhannon, to help pull him out of depression. Lyssa didn't expect to fall in love or have Cody open her eyes to see there was a whole lot of living she'd been missing out on.