The Gables Trilogy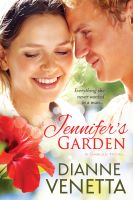 Jennifer's Garden
In a race against time, cardiologist Jennifer Hamilton is caught between her mother's dying wish and taking the risk of a lifetime with Jackson Montgomery. He's the man hired to complete the landscaping for her new home; the venue for her upcoming wedding. He's everything she never wanted in a man, but his lure pulls strong, putting her career on the line.
Lust on the Rocks
One case away from partnership, Samantha Rawlings is forced to share her high-profile case with a sexy younger man, whose eyes are on a different prize. The defendant in her case holds the key to Victor Marin's revenge and his last chance for justice. But as he chases old demons, he uncovers a woman with no inhibitions and wants her for himself. But Sam wants no part--until he walks away...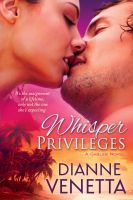 Whisper Privileges
Miami is hosting the Special Olympics and Clay Rutledge's son is competing in the games. He's a sure bet to win the gold—until an unexpected turn of events jeopardizes everything. Lured by Clay's sexy confidence, event planner Sydney Flores is tempted to mix business with pleasure, but is he worth risking her job? Her security?