Stone Portals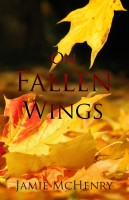 On Fallen Wings
Faeries are supposed to be perfect. Rhiannon was. Her life was. Then her fiancé disappeared. She tried to be strong. She asked for help. There's only so much trying and asking will do. So, she took action. That's when everything fell apart.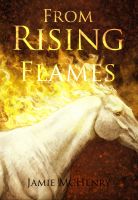 From Rising Flames
Rhiannon thought the worst part of her life was behind her—she was wrong. She lost everything last season; her rights in the Fae, her passion, and her love. Still grappling with the loss of her fiancé, and determined to solve the mystery behind his death, Rhiannon wants nothing more than forgiveness from the Fae she betrayed, but the only man with answers has escaped—and he's coming after her.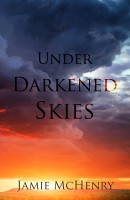 Under Darkened Skies
When villagers seeking justice try to kill Rhiannon and her friends, an old acquaintance returns and exposes an ancient secret. Everyone, including the Elders and the Fae, are in danger. No one can be trusted anymore. Enemies from the past return and the battle everyone has feared explodes in a torrent under darkened skies.