Darwin's Children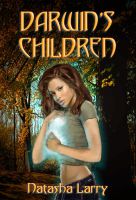 Darwin's Children
Life's too complicated for 17-year-old Jaycie Lerner. A telepath with super telekinetic power, she just wants a normal life with a cute boyfriend, but nature has other plans for her as she approaches a telekinetic surge that could destroy everything and everyone around her. Good thing she's got her super-powered family and new best friend - and a special guardian angel to help her through it all.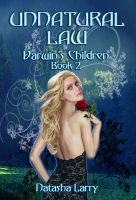 Unnatural Law - Darwin's Children, Book 2
Jaycie's psychokinetic surge is over, but things are far from normal for her and her family. She's still having trouble controlling her telekinetic power, and her telepathy is still on the fritz. As long as she's a danger to others and herself, she has to stay away from her love, Matt. But her surrogate mom Allison has problems of her own. All Allison can remember of her dreams is a red rose...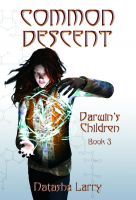 Common Descent - Darwin's Children Book 3
Jaycie's telekinesis isn't working, and her telepathy is out of control. The Dey-Vah announce they will soon reveal the supernatural world to the human race. Then, a mysterious new enemy emerges, and people start dropping dead all over northern Alabama. The master vampire slayer and a psychotic assassin come to the Core's aid, but the Alliance and betrayals from the past threaten to undo them all.