The Ella Westin Mysteries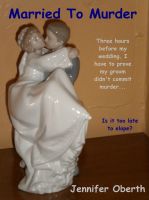 Married To Murder
Ella doesn't recall adding 'solve a murder' to her bridal to-do list but when she stumbles over the body of her matron of honor, she has no choice; her groom is the only suspect. Throw in a deaf hairdresser, a ruined wedding cake and a not so retired pirate and Ella wants to throttle everyone in sight. Can she catch the killer before the wedding is called off? Or will she be Married To Murder?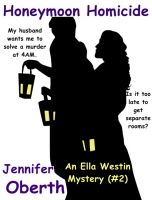 Honeymoon Homicide
Ella is awakened in the middle of the night by her new husband. But it's not what you think – he wants her to solve a murder. At 4 a.m. Can she do it? Or will she add another homicide to her honeymoon? This is the second story in the Ella Westin Mysteries.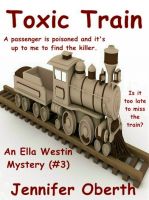 Toxic Train
Ella takes the train home from her honeymoon. One of the passengers is killed, one is a murderer and one wants to lock Ella up for her own good. With Joe distracting her more than the killer, will Ella slip and let killer strike again? Will her confidence go off the rails or will she be able to protect the passengers and her husband? This is the third story in the Ella Westin Mysteries.