Katrina Ogden Mysteries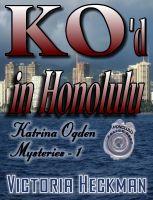 Katrina Ogden Mysteries Book 1: KO'D In Honolulu
Mystery novel "K.O.'d in Honolulu" stars brassy Honolulu police officer, Katrina Ogden, known at work as K.O. A series of homicides is somehow connected to K.O. who is initially oblivious because the whole police department is moving from its old digs in the Sears department store to a gorgeous state-of-the-art facility downtown.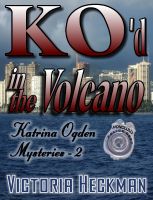 Katrina Ogden Mysteries: Book 2: KO'd In The Volcano
"'K.O.'d in the Volcano', starring Honolulu police officer, Katrina Ogden, is a unique and delightful mystery set in the mysterious and beautiful Hawai'i Volcanoes National Park. It is an intriguing story full of twists and turns that is sure to enthrall both real and armchair visitors of Hawaii's romantic and multicultural society. Grab your lei, watch out for the lava and hang on for the ride!"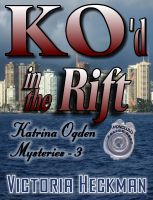 Katrina Ogden Mysteries Book 3: KO'd In The Rift
Dark, exciting doings in Paradise -- murder, suspense, elder fraud and island passions, plus the witty, lovable Katrina Ogden -- who could ask for more? Victoria Heckman knows Hawaii, and tight storytelling. A great, fun read! Thomas B. Sawyer, Head Writer of Murder, She Wrote, author of The Sixteenth Man