The Sally Nimitz Mystery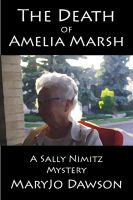 The Death of Amelia Marsh: A Sally Nimitz Mystery (Book 1)
When Sally Nimitz discovers the body of her charming eighty-year-old neighbor she is devastated by how close violence has come to the quiet life she leads as mother, grandmother, and nurse. Sally can't put the trauma of the murder behind her until she knows who could have done it and why. Early in her investigation, she finds there was much more to the sweet old lady than anyone ever guessed.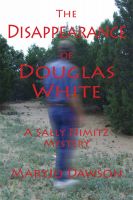 The Disappearance of Douglas White: A Sally Nimitz Mystery (Book 2)
Detective David White needs Sally's help to find his missing brother. Has Douglas White disappeared deliberately? Or is skullduggery afoot? Her friends—and fellow amateur sleuths—George Thomas and Anne Carey, are only too happy to join in the investigation, and soon they find themselves far from home in a very precarious situation.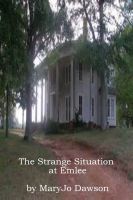 The Strange Situation at Emlee: A Sally Nimitz Mystery (Book 3)
This time Sally helps out a friend by looking into the mischief going on at her mother's family estate. Soon after Sally's arrival a neighbor is found shot to death, and Sally believes the two events are related. Delving into Bradshaw family history reveals long kept secrets. Was the person or persons behind the harassment of the Bradshaw ladies also responsible for the death of the neighbor?