The Shayton Chronicles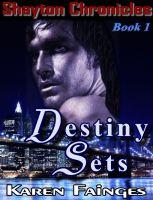 The Shayton Chronicles Book 1: Destiny Sets
The Shayton Chronicles begins in Destiny Sets, the story of one man. He is that drop of chaos that can spell success or failure. Born from a vampiric race of slaves, genetically moulded to provide comfort for their masters, he alone decides to be truly free. Irreverent humour and a fierce need to know 'why', war within him and entire worlds are changed.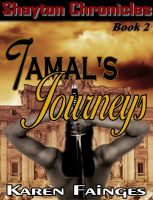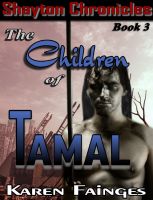 The Shayton Chronicles Book 3: The Children of Tamal
Gathered forces from centuries of plots were focused in one body, Tamal's, and sent into the universe to close the Circle. So what now? What of all those left through time and space? Both sides left debris behind and this may have been a mistake. The fight begins again.