Blood Bred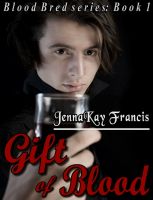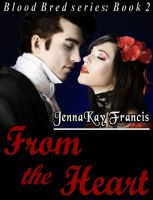 Blood Bred Series Book 2: From the Heart
Baris had everything... a wife he worshipped, a child he adored, a life of comfort and security. But it changes suddenly and dramatically, with no explanation. Anika, his wife, shuns him and orders him to leave her side. His child claims that his mama is not really his mama. And Dierdre, a devastatingly beautiful young woman slides into Baris' life, seduction on her mind.
Blood Bred Series Book 3: New Beginnings
A powerful Vector roams the dark alleys and streets searching for his next victim. But he is not interested in those with normal blood, only those in whose veins runs blood thick with hack. And if Adan can't find someone who has just ingested the potent drug, he will use his powers to coerce them to do so before he feeds.