The Adventures of Mycroft Holmes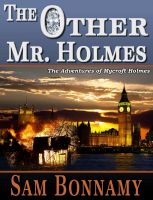 The Adventures of Mycroft Holmes Book 1: The Other Mr. Holmes
Queen Victoria's personal diary goes missing, and an equerry is murdered. The murderer must be found, and the Queen's comments on some of her ministers must never reach the Continental press. Mycroft Holmes, Sherlock's elder brother, is the man to find the murderer and save Her Majesty's reputation. His mistress Anna, herself a crack shot, joins Mycroft in an attempt to keep the damning volume...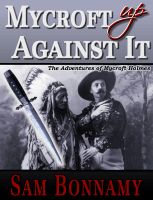 The Adventures of Mycroft Holmes Book 2: Mycroft Up Against It
Once again Anna and Mycroft Holmes tear through London in hansom cabs as they pursue three further adventures set in the eighteen-eighties. Mycroft puffs and pants his way through his cases, applying not only his keen mind but also, in one case, the precepts of the Kama Sutra, while Anna hobnobs with Buffalo Bill, Henry Irving and Oscar Wilde.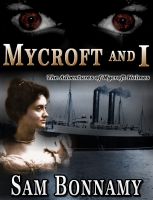 The Adventures of Mycroft Holmes Book 3: Mycroft and I
Hansoms, bicycles, a passenger liner and a Cambridge punt transport Mycroft, Anna and their enemies through four more tales. The last Princess of Hawaii, Mycroft's deadly enemy Colonel Sebastian Moran, and, of all things, a vampire feature in Mycroft and I.