Caisson Canada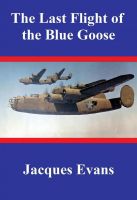 The Last Flight of the Blue Goose
In 1942 the Blue Goose, a B-24 bomber, disappeared during a routine test flight from an airbase in Florida. After an intensive search, no trace of the plane or crew was ever found. Thirty years later, the remains of the copilot were discovered on a remote beach in northern Brazil---a bizarre Nazi plot is uncovered and the mystery surrounding the disappearance of the Blue Goose is finally solved.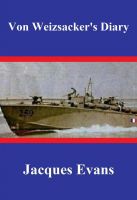 Von Weizsacker's Diary
In the last days of World War II, a B-24 sinks a German submarine in the West Indies. Weeks later, a fishing boat recovers a life raft with two dead men aboard. A diary is found in a waterproof pouch sewn into a dead German's jacket. The captain tosses the diary into a box. He turns the corpses over to the coast guard but keeps the diary--28 years later the diary turns up at a Florida flea market.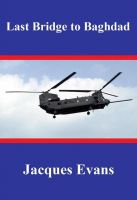 Last Bridge to Baghdad
During the Gulf War an Iraqi captain incurs a lifetime hatred for the West. In possession of a pistol, issued to SOCOM, he leaves Iraq and begins a career as a hit man for a drug cartel. After the captain threatens the cartel's accountant, he realizes his mistake and leaves before he feels the cartel's wrath. When he arrives in Pakistan, he joins al-Qaeda and SOCOM joins the hunt for the captain.