The Magic of Inherian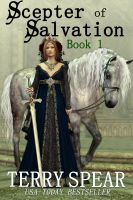 The Magic of Inherian: Scepter of Salvation, Book 1
Princess Talamaya turned 18 in the human kingdom of Damar, just like her twin brother. Only when she comes of age, she must wed the king's choice. When her brother comes of age, he's allowed to sit on the council. But everything changes when a wizard pits beast and man against each other in Inherian--all because of the loss of the Scepter of Salvation and she must return it to their kingdom.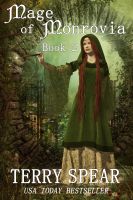 The Magic of Inherian: The Mage of Monrovia, Book 2
An apprentice of the mage they had destroyed earlier, now threatens Inherian once again. But when Mexia arrives at Langdon to become school trained, she learns the school will not permit a woman to attend. But she must destroy the mage's apprentice, and she cannot do so without the training. She must use the magic she has learned to discover a way to defeat the apprentice before it is too late.