Albert J. Sterne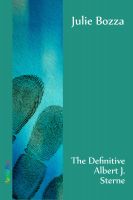 The Definitive Albert J. Sterne
Albert Sterne, forensics expert with the FBI, is so obnoxious on the surface that no-one bothers digging deeper. When he's sent to Colorado to investigate a serial killer he meets Special Agent Fletcher Ash and they end up reluctantly joining forces to unravel the case. It's only a matter of duty, though; it can't be more, because Albert doesn't do friendship – and he certainly doesn't do love!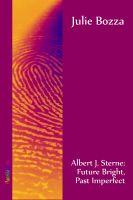 Albert J. Sterne: Future Bright, Past Imperfect
Three young boys on a collision course: Albert Sterne – isolated, driven, fiercely intellectual; Fletcher Ash – bright, dedicated, with a strong sense of justice; John Garrett – hurt, marginalised, determined to repay the world in kind. The eleven stories in this companion volume expand on the lives of the characters from the author's "The Definitive Albert J. Sterne", which should be read first.