Hello Little Owl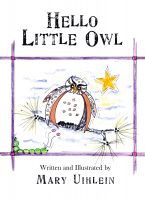 Hello Little Owl
Little Owl is born and Mommy and Daddy Owl let her know some of the things she will learn and the importance of family. Full color illustrated children's book with delightful, pleasing pictures. Topics and questions to expand the experience are included.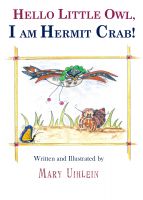 Hello Little Owl, I Am Hermit Crab!
Little Owl has learned to fly, so macho little Butterfly taunts her to test her wings. Reluctantly, she and her friend, Cat the caterpillar, follow Butterfly on what turns out to be a long and unforgettable adventure to the beach. Full of beautiful, visually appealing full color illustrations that you will want to linger over.