Murphy, Huff & Palmer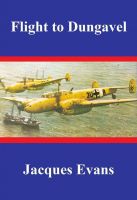 Flight to Dungavel
In 1933, a ten-kilogram sack of diamonds is loaded aboard a biplane that crashes in an unexplored area of British Guiana. The crash site is populated by aborigines and is inaccessible. The fact that diamonds were aboard is closely held. In 1940, Hitler learns that diamonds were aboard the aircraft and orders the SS to recover them. Churchill learns of the plan and the plot continues...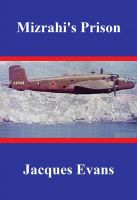 Mizrahi's Prison
In 1942, the OSS is tasked with kidnapping a German officer from a neutral country. The officer, an atomic physicist, was inadvertently assigned to the Africa Corps. While flying back to Berlin, his aircraft was shot down and fishermen plucked the physicist from the Gulf of Adalia. According to international law, he was interned by Turkey. President Roosevelt greenlights a risky OSS operation...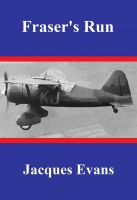 Fraser's Run
Fraser's Run is the story of a British and German pilot and an OSS officer during World War II. The British pilot is killed on a mission to support an OSS team in occupied France. Details of his death are sketchy. Thirty years later at a reunion of the British squadron, a German pilot and the OSS officer are invited to speak and a dramatic story unfolds regarding the death of the British pilot.