The Billionaire's Pleasure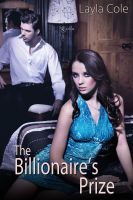 The Billionaire's Prize (M/f Power-play Erotica)
When Audrey Lyons volunteers at a charity date auction, the last thing she expects is for enigmatic billionaire James Hawthorne to place the winning bid. She definitely doesn't expect him to collect his prize that night, or to torment and tease her until she gives in. Will James's domination be too much to handle?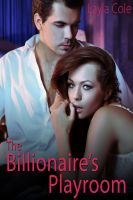 The Billionaire's Playroom (Alpha Male Domination Erotica)
After a wild night with her billionaire, Audrey wakes up in James Hawthorne's bed. When he leaves her alone in his mansion, she peeks into the one room he's forbidden her to enter--his private playroom! Will she stick around after finding out what he's hiding? Warning: This 7200 word short story contains explicit descriptions of oral sex, spanking, paddling, and a dominant billionaire.