The Ellery Roulet Stories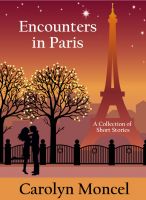 Encounters in Paris - A Collection of Short Stories
Ellery Roulet, a 35-year-old African-American PR executive living in Paris thinks she has the perfect life until trouble enters her world via job loss, infidelity, and death. When Ellery's world changes at five different periods of time over a ten-year span, she quickly learns that it is how she chooses to deal with life's trickiest situations that shapes her soul.
5 Reasons to Leave a Lover - A Novella and Other Short Stories
In 5 Reasons to Leave a Lover, author Carolyn Moncel returns with a fresh batch of stories based on love and loss. Encounters in Paris' Ellery and Julien Roulet return, picking up their lives where the short story, "Pandora`s Box Revisited," ends. This time the Roulets are involved in a love triangle and must explore how love relationships are affected and splinter beyond repair.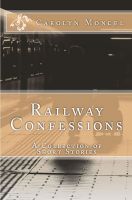 Railway Confessions - A Collection of Short Stories
Passengers traveling aboard a TGV train from Paris to Geneva one summer evening casually disclose very intimate, truthful details that could potentially transform their lives either for the better or for the worst.