Pumping His Iron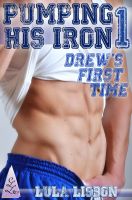 Pumping His Iron, 1: Drew's First Time (Gay Virgin May December Athlete Erotica)
Former nerd Drew is now a buff college athlete who has a huge crush on sexy jacked Gabriel, university coach and trainer. What he doesn't know is that Gabriel's been watching the tight teen's physical progress with interest, and the older man plans a steamy seduction after the lunchtime gym rush is gone! Shy virgin Drew quickly discovers that there's more than just heat in the sauna!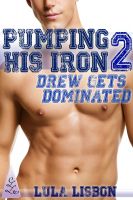 Pumping His Iron, 2: Drew Gets Dominated (Gay Dubcon Menage BDSM Voyeur Erotica)
College athlete Drew was a shy virgin when he met Gabriel, the muscular college coach, a few short weeks ago. Their relationship has flourished, and Drew is opening up to his boyfriend; his hottest fantasy is to be dominated by two gorgeous jocks, forced to be their little suck-hungry slut. Devious Gabriel devises a plan to give his young lover everything he's ever dreamed of, and so much more!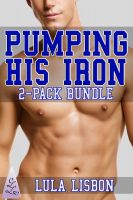 Pumping His Iron: 2-Pack Bundle (Gay BDSM Dubcon Menage Erotica)
Now the popular Pumping His Iron series has the first two parts available in a convenient discount bundle. College student Drew was a shy virgin when he met the powerful and muscular Gabriel. Now, even in his wildest dreams, Drew couldn't imagine the hot, kinky things Gabriel has in store for him!