Hill Country Heart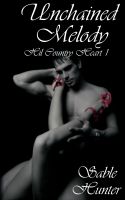 Unchained Melody (Hill Country Heart 1)
Sparks fly when Annalise walks thru the door of Ethan Stewart's Bed & Breakfast, turning his life upside down ... again. Six years ago she had simply vanished into thin air after eight short days of earth-shattering passion. Ethan had searched desperately for her, but never found Lise. After being apart for so long can they simply pick up where they left off?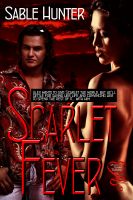 Scarlet Fever (Hill Country Heart 2)
Alex Stewart has been roped into playing wedding co-ordinator for his older brother Ethan's wedding; and nothing is going right. To make matters worse, he gets off on the wrong foot with the bride's delectable sister.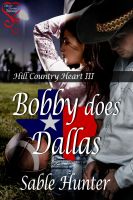 Bobby Does Dallas (Hill Country Heart 3)
Bobby Stewart is a man of many talents. He can ride a bull, catch a football and please a woman – it's all in a day's work for one of the most eligible bachelors in the Texas Hill Country. He's wanted by the Dallas Cowboys and half the female population of the Lone Star State. But one stormy night, he meets Cecile Fairchild and she turns his world upside down.