Mystery Time Kids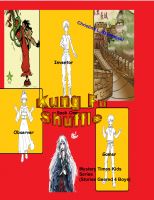 Kung Fu Shuffle..A Mystery Times Kids Series (Stories Geared 4 Boys)
I'm Ronald and while playing in our Uncle Derrick's hologram machine, something went terribly wrong. Now we're stuck as we battle our way through time. We are all hoping to finally beat the game and be sent home. But watch out for the deadly, Black Shadow. He can be anyone in this alternate universe. But don't worry, with our unique gifts and smarts, we'll find our way back…I hope!!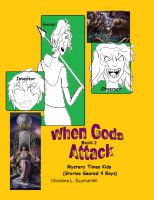 When Gods Attack..A Mystery Times Kids Series-Book 2 (Stories Geared 4 Boys)
Hi, one and all. This time I, Zachary(Gamer),am the one telling the story of our recent adventure. So, you can bet its going to packed with my side splitting jokes, my quick gaming whit, and my ready for action attitude. We'll breeze through this current level within our Uncle Derrick's virtual game which we've been trapped in for what seems like forever. So, enough talk! It's time to move!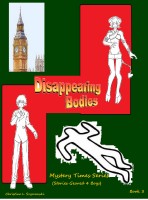 Disappearing Bodies -Book Three -Mystery Time Kids Series (Stories Geared 4 Boys)
Hi, its Ronald here, and man what a last level. It was crazy. But the big thing was what happened to Alyssia! She did this crazy energy attack that just destroyed the level. Mean wind in her hair, sparks in her eyes,..the whole nine yards. But something went wrong! Was it a glitch in the program? Was it part of the level? Or was it a product of what the Shadow did to her in the first story?